Patricia Dalton-Fennell is a Connecticut native who grew up in a musical family. Grandfather Thomas Moriarty was a published composer and stride piano player. She began classical piano with Lester Taylor at 6, studying composition and performance. Patricia began her formal piano studies at Skidmore College during her early adolescence. She attended the College of St. Rose as a classical voice performance major.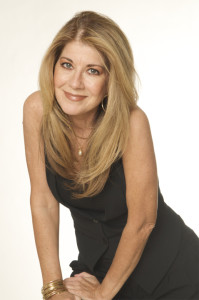 Patricia collaborates with such diverse artists as John Esposito (Nick Brignola, Arthur Rhames), Malcolm Cecil (Grammy Award winner, Stevie Wonder collaborator), Ira Coleman (Herbie Hancock, Sting, Jesse Norman), Chris Pasin (Tony Bennett, Frank Sinatra, Buddy Rich), Rich Syracuse (Mose Allison, Bernard Purdy, Kurt Elling), Jeff Siegel (Ron Carter, Jack DeJohnette, Sheila Jordan),  Armen Donelian (Sonny Rollins, Chet Baker, Paquito D 'Rivera), Charles Frommer (Natalie Merchant, Dr. John), Peter O'Brien (Brother Jack McDuff, Edgar Winter Band), Marvin "Bugalu" Smith (Charles Mingus, Archie Shepp, Sun Ra Arkestra) Steve Raleigh (Nick Brignola, Chuck Mangione), Mike DeMicco (Dave Brubeck Brothers, Band/Quartet), Lew Scott (Clark Terry, Anita O'day), and Frank Luther (Jerry Mulligan). She has also had the honor of performing with Pete Levin, jazz singer Giacomo Gates, and the legendary Dave Holland  and composer-conductor David Amram.
Patricia, together with John Esposito and Ira Coleman, founded the "Jazz Colleagues" with whom she, and the rest of the colleagues, appear regularly. She most recently produced  Chris Pasin's new CD of seasonal classics: "Baby It's Cold Outside" (reviews). Her musical engagements stretch from New Orleans, through the north-east, and onto Oxford, UK. Her repertoire includes American Popular Songbook standards — Berlin, Gershwin, and Porter.
Patricia's career diverged into scientific and clinical work. As a clinician, author, and researcher, Patricia brings together her collaborators from a variety of fields: Science, Music, Arts, Forensics/Restorative Justice and Education.  Current projects include designing/conducting a research study in rheumatology-scleroderma with the Steffens Scleroderma Center, and a training-research  project in chronic Illness management for a medical consortium in the midwestern U.S. Discussions for a kid's jazz CD/book are underway.
At the invitation of musical colleagues, Patricia came back out into the musical world about 12 years ago. She found that her musical background had enhanced her clinical and scientific skills, allowing her to be comfortable with ambiguity and risks, leading to innovative problem-solving for her theory, research and clients.