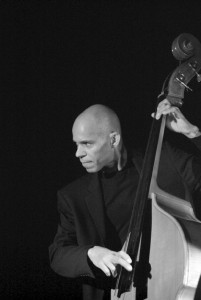 Ira Coleman was born in Stockholm, Sweden, raised in Southern France, and then lived in Germany for 14 years. While in Germany, he studied double bass at Cologne's "Hochschule für Musik" and subsequently moved to the United States to attend Berklee College of Music in Boston.
Ira graduated from Berklee College of Music in 1985. He has worked with such well-known figures as Cab Calloway, Freddie Hubbard, Betty Carter, Branford Marsalis, Herbie Hancock, Wayne Shorter, Jessye Norman, and Sting. He was musical director for vocalist Dee Dee Bridgewater and toured with her internationally from 2002 until 2009.
As comfortable playing Jamaican rhythms as he is accompanying a gospel choir or performing in a Jazz trio, Ira Coleman has built an international reputation for versatility.